Andrew Scott setting up for the show. I'm pathetic and bought a rose from a bum for him before the show. He taped it to his drumhead. Yay! Yeah. I'm so pathetic.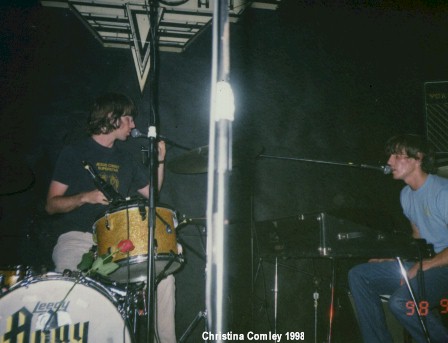 Chris and Andrew during the set.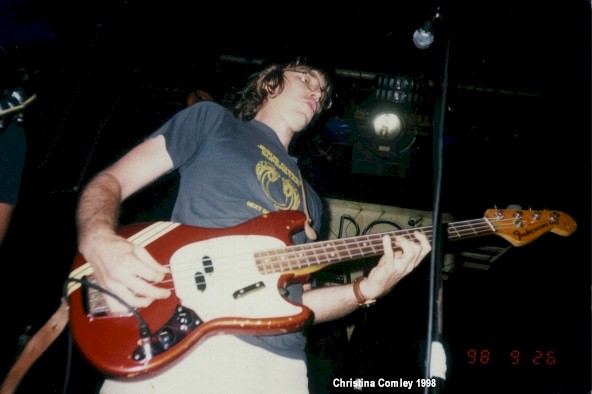 Chris Murphy. Comin' atcha.


HIGHLIGHTS of the show...

Getting to watch sound check from the back of the club. I didn't drive all that way (800 miles or so) to just have the normal concert experience.
Chris Murphy got my underaged friend into the show by telling the doorman she was his cousin. Rock on! She got to see it for free. And the fact that he went out of his way to help us really was pretty cool.
Andrew. Moved. Andrew. Sang. Andrew talked to me... (did I mention Andrew was there?)
They played like everything. Even encores. I was in heaven. Five albums' worth of material.
Talked to Andrew after show about Freemasons and Wowee Zowee. Understood why I developed crush on him years ago.
Chris makes pass at us. Jokingly, of course. Still makes me cringe with laughter. And they wouldn't give us a ride back to the hotel on the tour bus.

Home